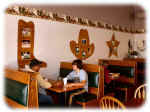 Our booths are comfortable and spacious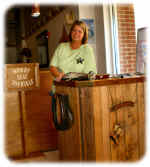 You'll be greeted and seated in a hurry.

Fast, efficient, friendly service is our goal. Along with GREAT FOOD!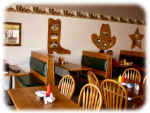 All cowboys and cowgirls are welcome!

Hours:
Parkville is open 6am to 3pm daily

Platte city is open 6am to 8pm Mon. thru Sat. 6am to 3pm on Sundays

Our freshly baked cinnamon rolls are famous!

You'll find Roxanne either out in front or wielding a spatula in the kitchen.

Plenty of room for any sized party. Tables can be joined for large parties easily!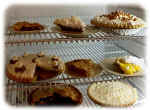 Pies and other desserts are baked fresh daily.